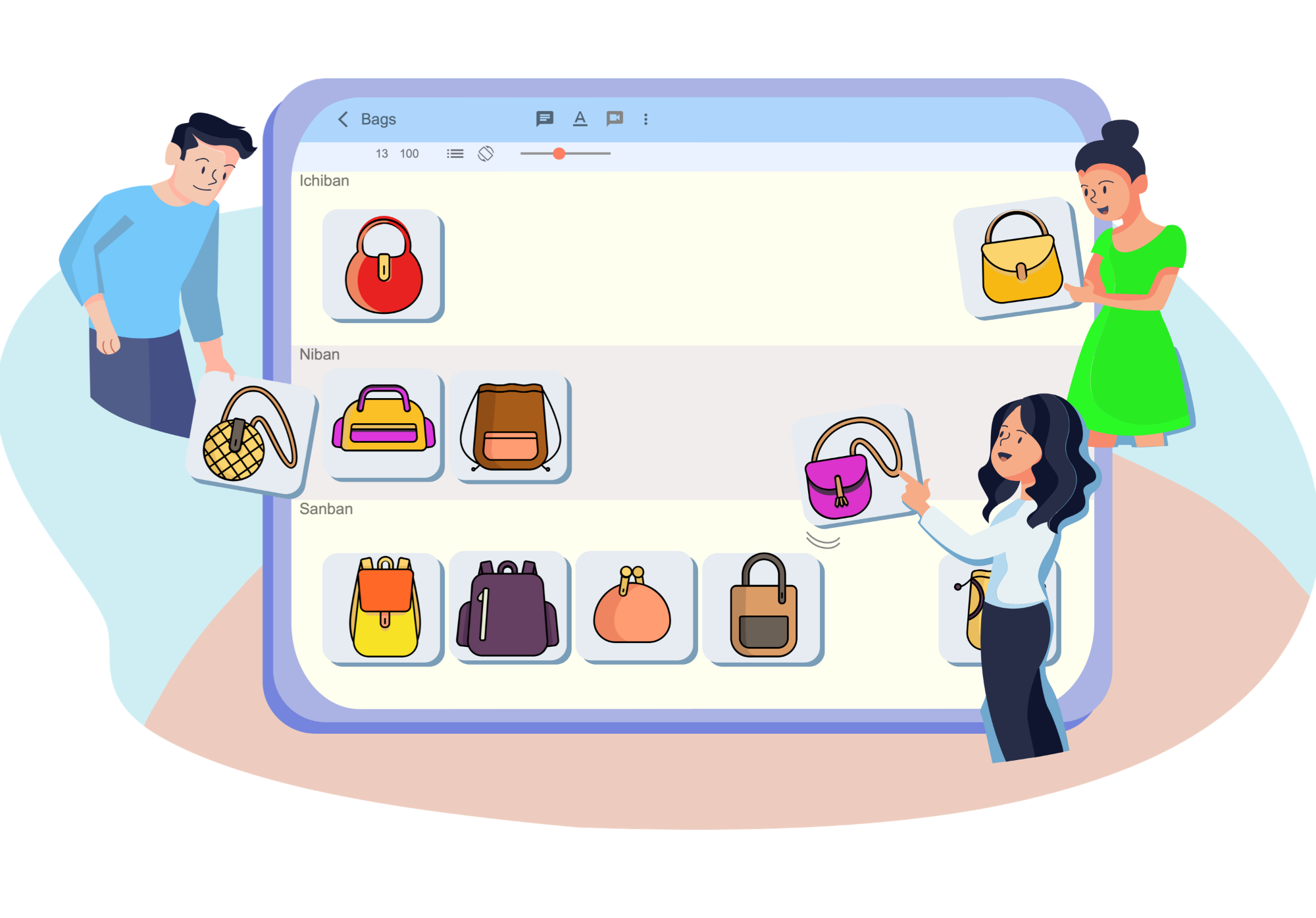 Discover the Power of Banban board: A Revolutionary Shared board for Comparison and Collaboration
Banban board Features
Apr 28, 2023   AIKAWA Kazuki
Join Requestland and get the powerful way you shop, plan, and create!
Welcome to Banban board, an innovative platform designed to revolutionize the way you compare and collaborate on various aspects of your life.
From shopping for home appliances and planning trips to writing stories and coordinating outfits, Banban board is here to simplify your decision-making process.
You get to do it all with your friends!
Let's dive in!
What is Banban board?
Banban board is a shared, interactive board that enables you to compare products from multiple shops, collaborate with friends, and make informed decisions.
Tired of getting lost in the browser tabs jungle? Banban board is here to streamline the process and help you discover the perfect products or services that suit your needs and budget.
Key Features of Banban board
Automatic Product Information: Banban board automatically copies product information from various websites, making it easier to compare and contrast items. If the information isn't available automatically, you can easily add it with just a few touches.
Combination Comparisons: Compare total prices and features of different product combinations without the need for Excel or any other spreadsheet software.
Versatile Use Cases: From coordinating clothes and planning trips to story writing and strategic planning, Banban board offers a flexible and user-friendly platform for various tasks.
Support Low-Ranking on Google search Sellers: By using Banban board, you can discover and buy from low-ranking on Google search but great sellers. You can contributing to a better economy.
Requests & Favorites: Utilize the request feature to ask others for help without researching yourself.
Getting Started with Banban board
To start using Banban board, simply press the Banban star button on Requestland.
On Android, copy the product page link from a website and view the board.
On iPhone, create cards by copying URLs and tapping the add_link button. For desktop users, drag and drop is available.
Begin sorting and comparing cards, either alone or with friends, to find the best options for you. When you're ready to make a purchase, click the OPEN PAGE button on a card to access the product page.
Conclusion
Register today and experience the power of comparison and collaboration like never before!