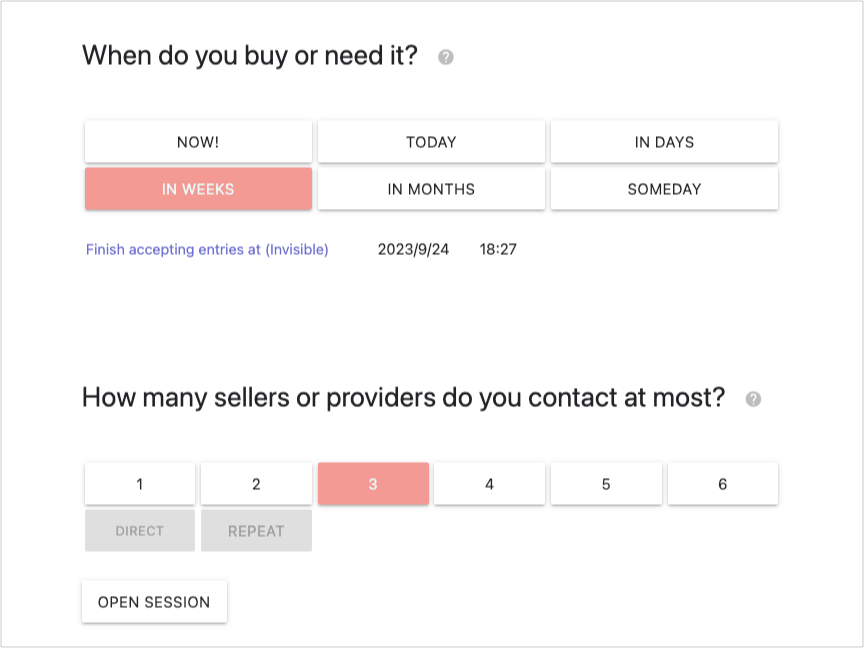 Requesting Made Easy
features Request
Aug 25, 2023   HIRANO Satoshi
Requestland is a place to "Buy by ask" what you want. We have made improvements so that you can simply press buttons and say to complete it.
The input screen for writing requests had a lot of explanations to make it understandable even for first-time users. However, we received feedback that it appeared difficult due to the amount of text.
So, we have improved it so that most of the input can be done by simply pressing buttons.
While you can still use the keyboard to enter text about what you want, you can also use voice input on your smartphone to say things like "I saw a cool blue car the other day..." This feature allows sellers to make suggestions that suit you.
To learn how to use each item, simply press the "?" button and it will be displayed.